This years autumn has been my best yet and I have been lucky enough to get some amazing conditions this year. I have only been doing photography as a serious hobby for 3 years and every year I can see my images improving which is good to see. It is especially true for my woodland photography and this autumn I have got some of my best images. See some of them here.
Gold Dust 
This one is probably my favourite image from this autumn if not my favourite one of the whole year. I really liked the look of the tree on the right and how it leaned over the path, this is what I first spotted and worked the composition around it. It took me a bit of time to fine tune this one; I started quite wide but there were too many distractions for it to work. I ended up going in tighter and then just used some small movements to balance the left and right. Having the person walking through was an added bonus and not something I thought about before, have to admit it was mostly luck that he happened to be walking through as I finished setting up. I could have waited for him to pass but knew this would add to the image.
I have named this one Gold Dust as the gold leaves have a very fine look almost like a fine dust. Without the fog I don't think this image would be anywhere near as good as there would be bright background sky towards the top of the image. I really love the atmosphere created by the fog as well. Have to admit I did crop this one quite heavily on the top and bottom as these areas didn't add much - there was a bright area of light on the foreground path as well which I didn't like. 
Serenity In The Forest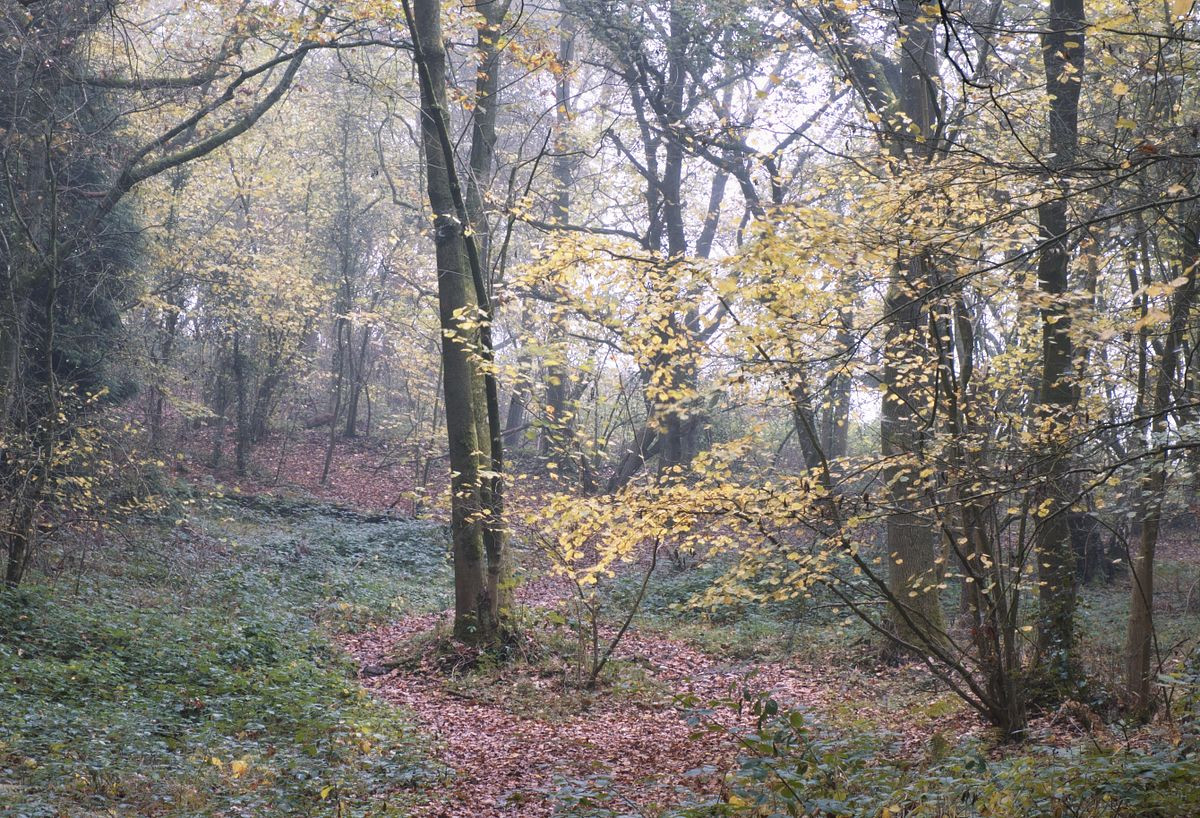 This is another image from that same morning which I also really like, I scouted this one out a few weeks beforehand and and knew this would be a good spot to come in fog. I love the amazing yellow leaves throughout this photo and the softer tones going into the background. This looked so different to when I scouted this out before and the colours had just exploded and transformed the scene. I like the autumn feel of this shot created by these golden leaves and I also like the fact that these don't dominate the image; they are balanced by the greener tones towards the bottom. Overall I think this works well but if I was being picky I would have liked a little more fog as there are some bright patches towards the top of the image near the centre which distract ever so slightly. 
square crop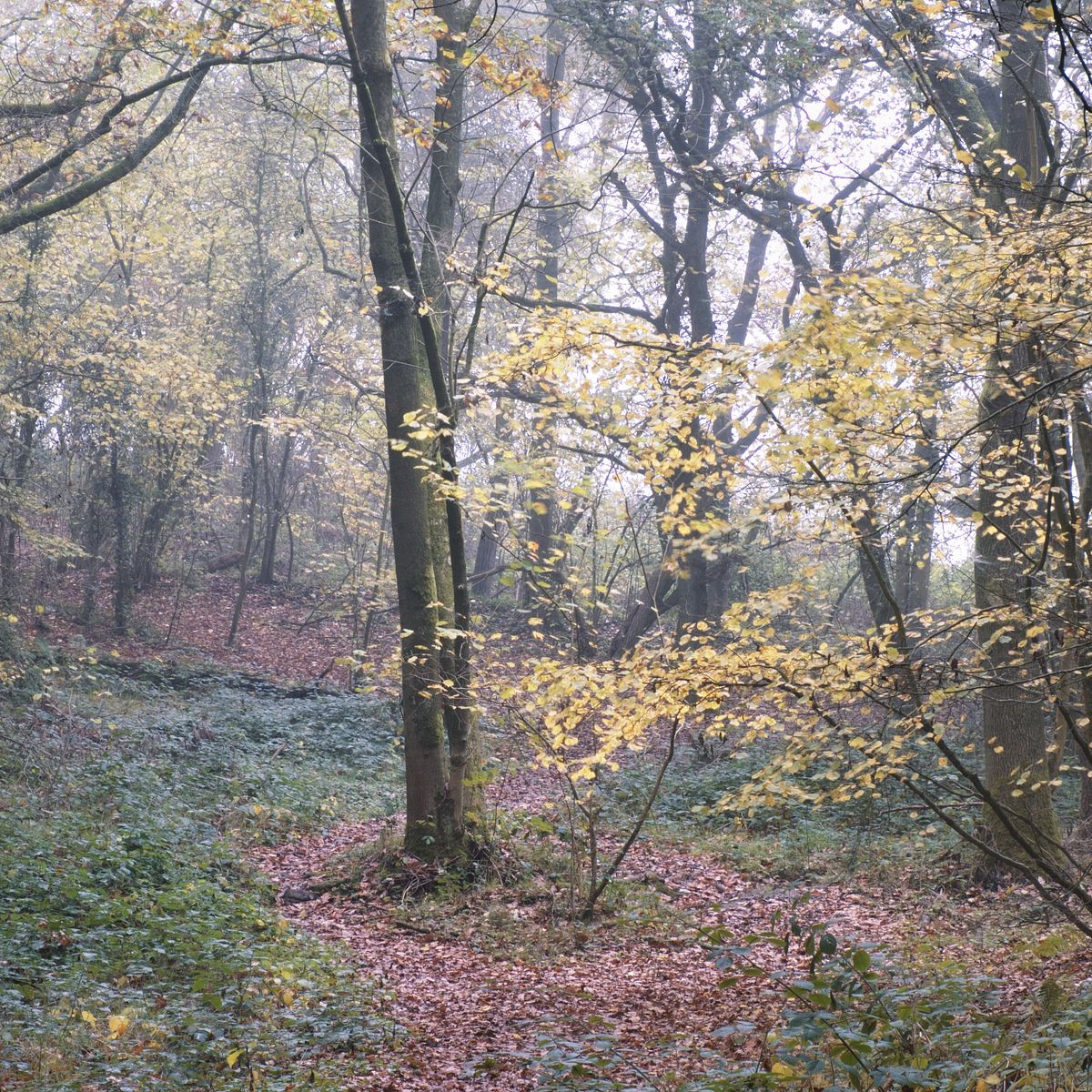 This is a 1:1 crop of this same image which also works well in my opinion, I can't decide which one I prefer. 
Mysterious Dream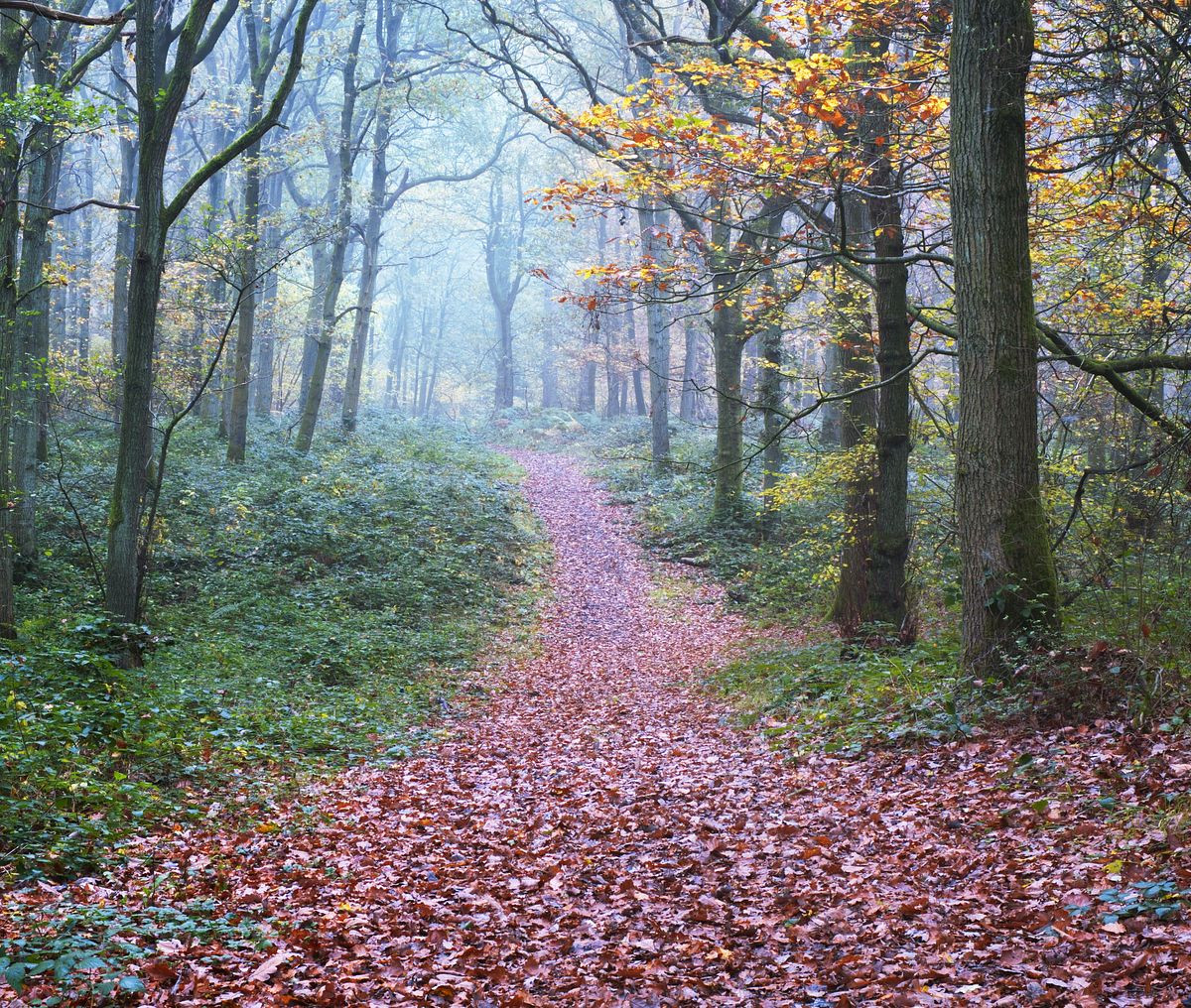 This is yet another good shot which I took on that amazing foggy morning; this path and the surrounding trees created an amazing autumnal scene. I felt that these trees had a lot of character and they made me think of them being alive because of the arm-like branches receding into the background. The fallen leaves gave the path some nice red/orange colour and there were also some nice autumn leaves in the top right. 
I didn't spend that much time on this one, more just kind of spotted it and took it without too much adjustment. I do agree that you need to take your time in woodland photography but sometimes things can work straight off. It was the tree in the far background at the end of the path that initially caught my eye, I just really liked the shape of it. I like how the path leads you to this. 
The edit on this one took me a while to get right, more the mood and feel rather than the technical elements. It was the white balance and the tones that I found a struggle. Just couldn't seem to get it to look how I wanted. I liked it warmer initially as it made the whole scene more autumnal but when I made the image cooler I liked the spooky feel. In the end I selectively adjusted different areas and basically created a split tone between the cool and warm areas. I made the background fog quite blue as well. 
Oak Among The Bracken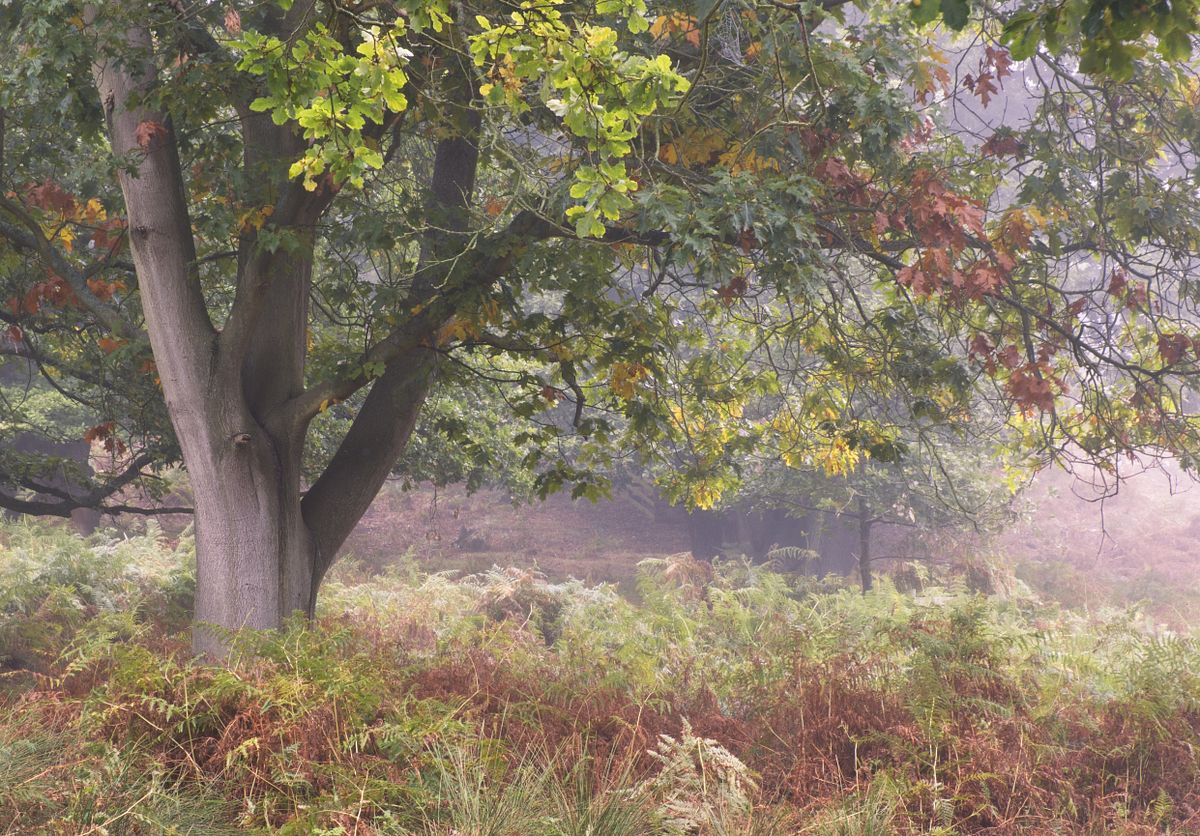 I took this one much earlier in the autumn when the oak leaves were only just showing a hint of autumn colour. I really love this image and I wouldn't change anything about it. This tree looked amazing and the graceful shape of it drew my eye. The bracken on the ground worked great for foreground and the brown areas of bracken add to the autumn feel. There may not be much vibrant colour in this image as it was taken quite early on but I like the range of tones going from green to brown. 
This shot looked great when I printed it on a lightly textured fine art paper as it really brought out the texture on the tree trunk. This is definitely a favourite.  
Here are a few more woodland images with less writing 
Autumn Stroll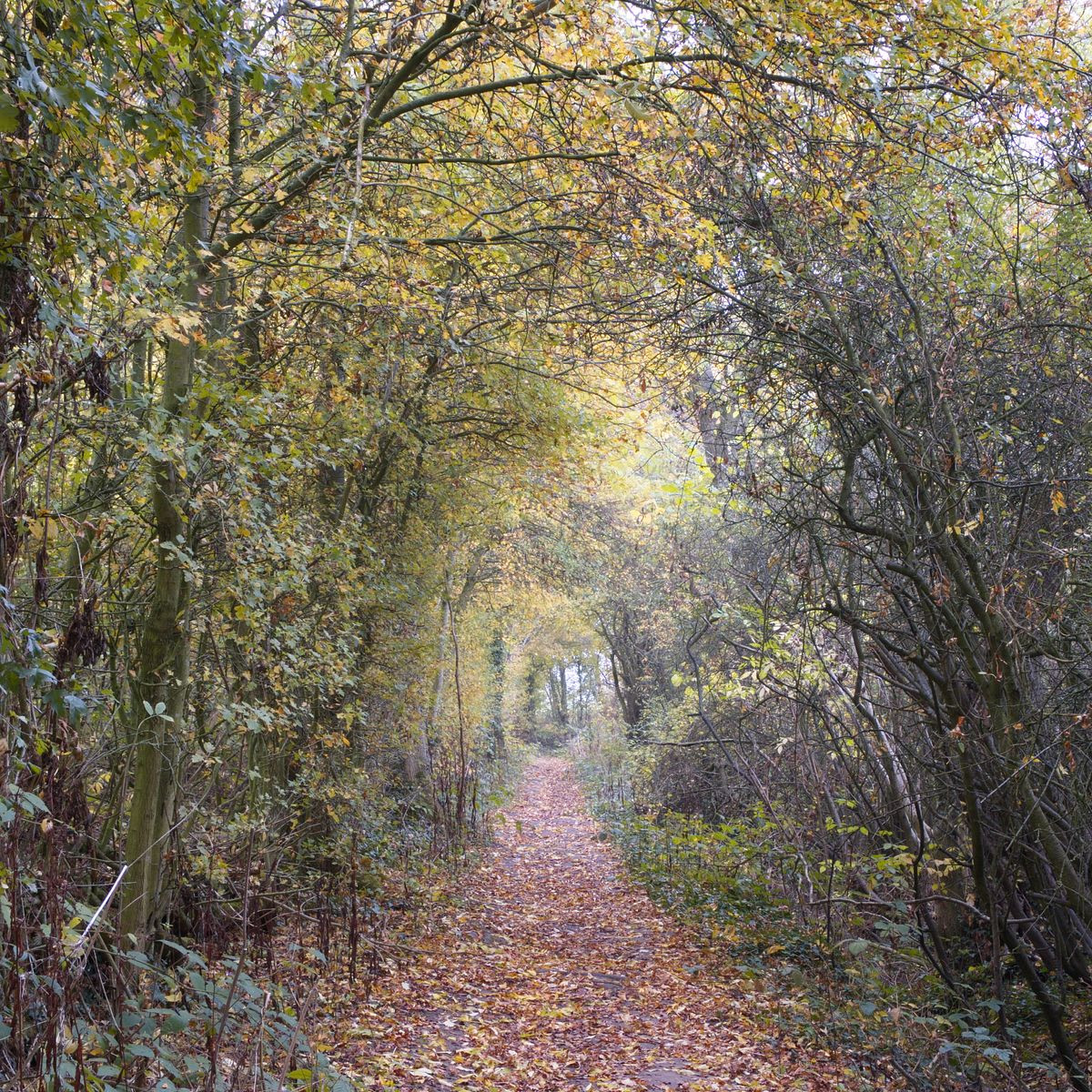 A nice shot in the same woods as the first few images on a different day when I had no fog, I found this quite interesting path with dense trees on both sides giving a tunnel like effect. See below my other composition of this.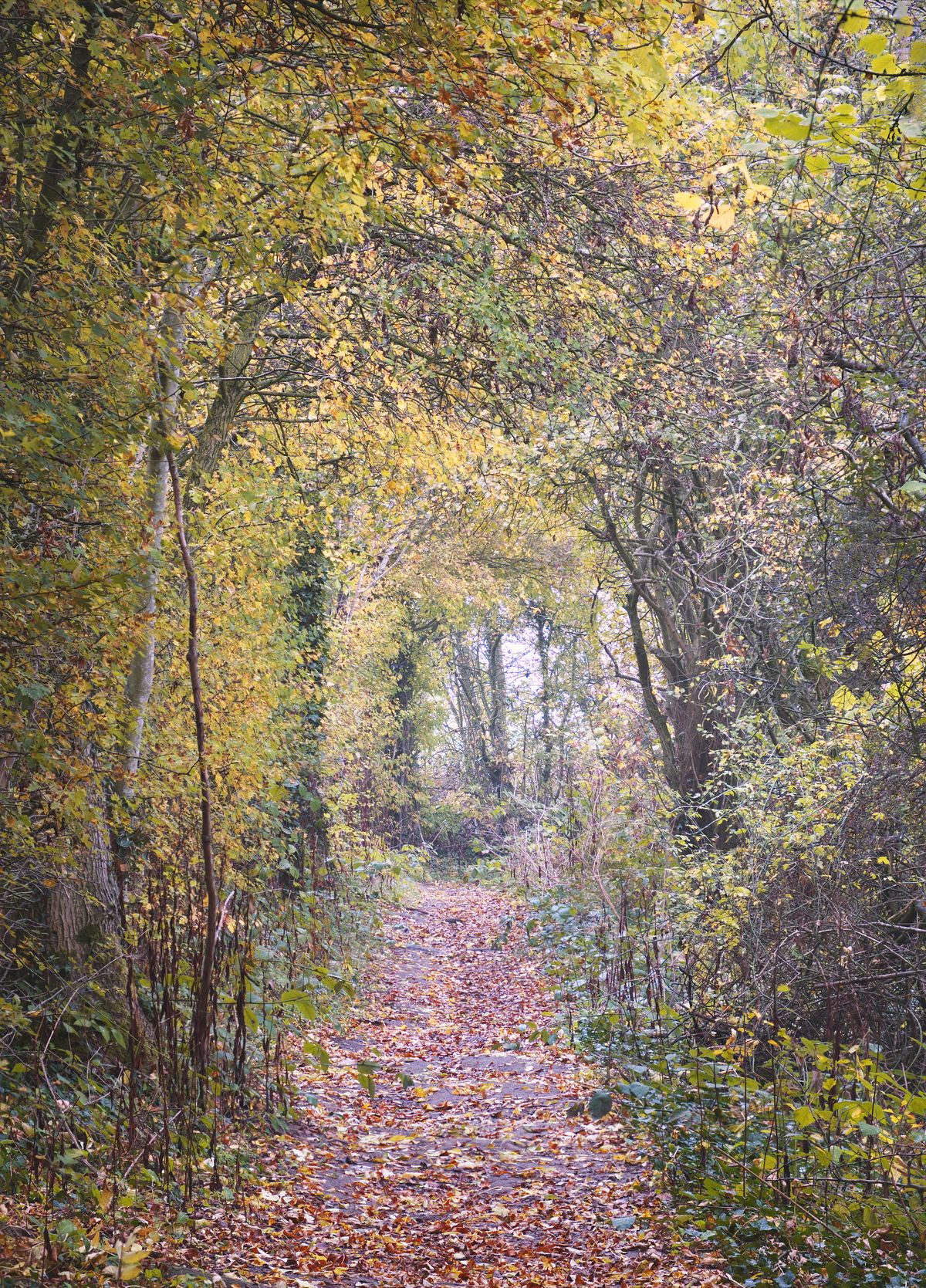 The Golden Leaf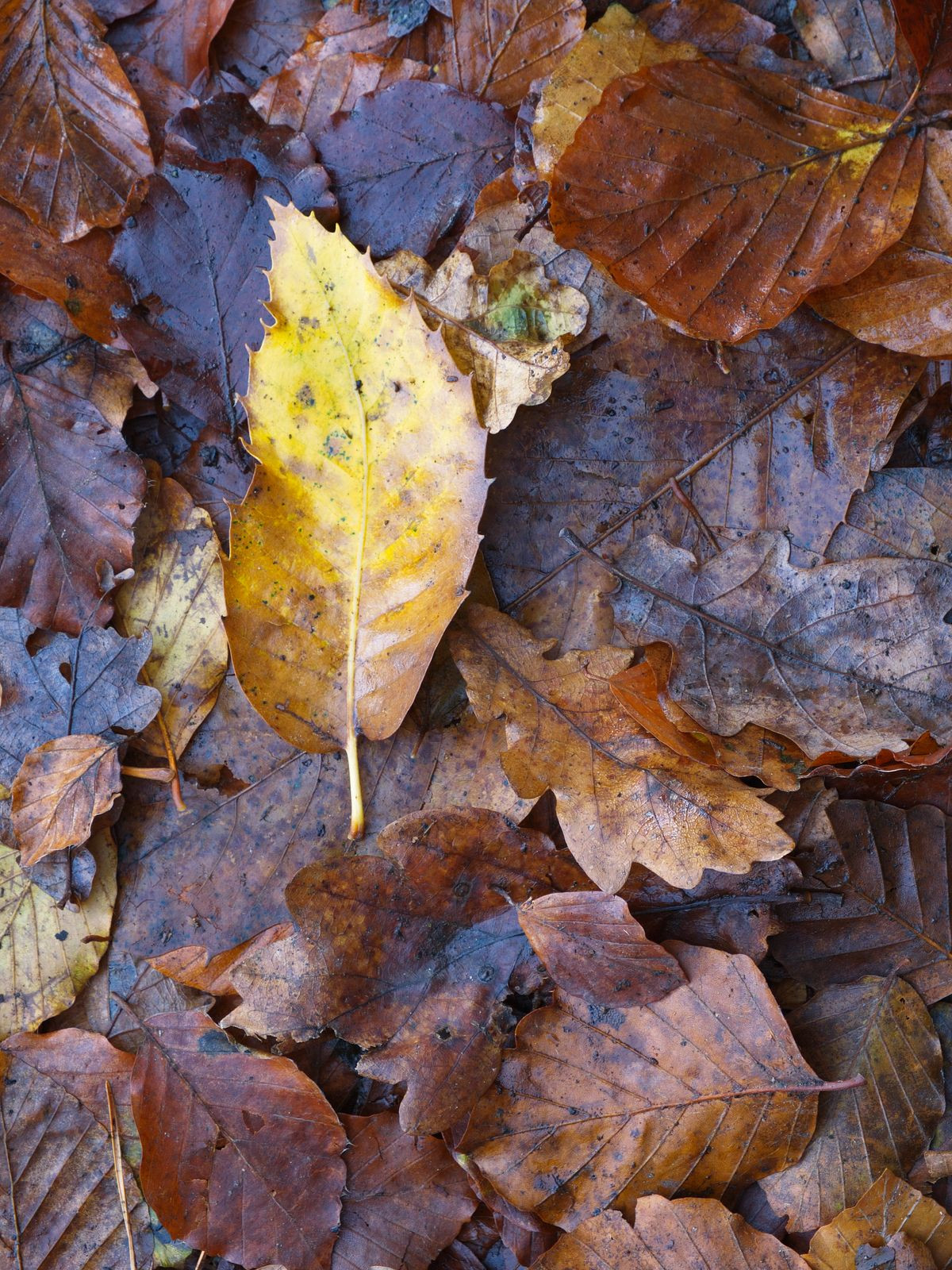 I'm quite happy with this abstract shot of some nice autumn leaves on the ground with this interesting shaped golden leaf as the focal point. I had never tried this kind of thing before and was a little tricky to set up but I like the result. 
I hope you have found this interesting and enjoyed seeing some of my favourite woodland images from this autumn. I have been much luckier with the conditions this year than in previous years and I seem to have got better at predicting them. With that said I have still had a few failed attempts at fog but I have tried to make the most of what I had on these occasions.